The final date will be announced soon.
Tips & Trics Seminar and Webinars
In our Tips & Tricks seminar and webinars, we want to give our users some useful trivia to help them get the most out of Mediaview. In these seminar and webinars, you can expect more than 30 short "did you know" facts. This way, we make sure that there are always a few facts that you didn't know yet! Afterwards you will receive the Tips & Tricks written out. During the seminar and webinars there is also some time set aside to ask questions.
Everyone is welcome, regardless of their experience with MediaView. So whether you are a beginner or advanced user of our tool, these tips are sure to be valuable.
The July 6 seminar is at our office and will be available for up to 20 people. Once this date is fully booked, an additional seminar will be scheduled. The seminars will conclude with snacks and drinks so we can catch up as well.
The webinars have no maximum availability and can be attended from your own location.
Click on one of the buttons above, of the meeting of your choice, to register.
If you are more interested in in-depth training on one particular phase, please leave here leave your details and we will contact you.
Our MBS Academy is specially designed to familiarize novice planners with the use of MediaView. The training is held at our office and takes place from 09.30 to 16.00 hours. The Academy is organized several times a year.
The morning is spent on the different phases of TV Plan. After the joint lunch, if the weather is good, a short walk through the Houthavens will be taken, so that everyone is fresh and fruity for the start of the second half of the training. In the afternoon, the possibilities from both our Report tools will be discussed and RadioPlan will be practiced.
Because we believe that you learn more from "doing it yourself," each piece of theory is followed by an assignment so that you can immediately put what you just learned into practice.
At the end of the day, you will know what possibilities our various tools offer and you will be able to create a campaign, estimate its reach and know what options are available to you while optimizing the campaign. You are able to search for and correctly interpret channel data and make a competitive analysis.
Register now. When we have enough applications we will schedule another Academy!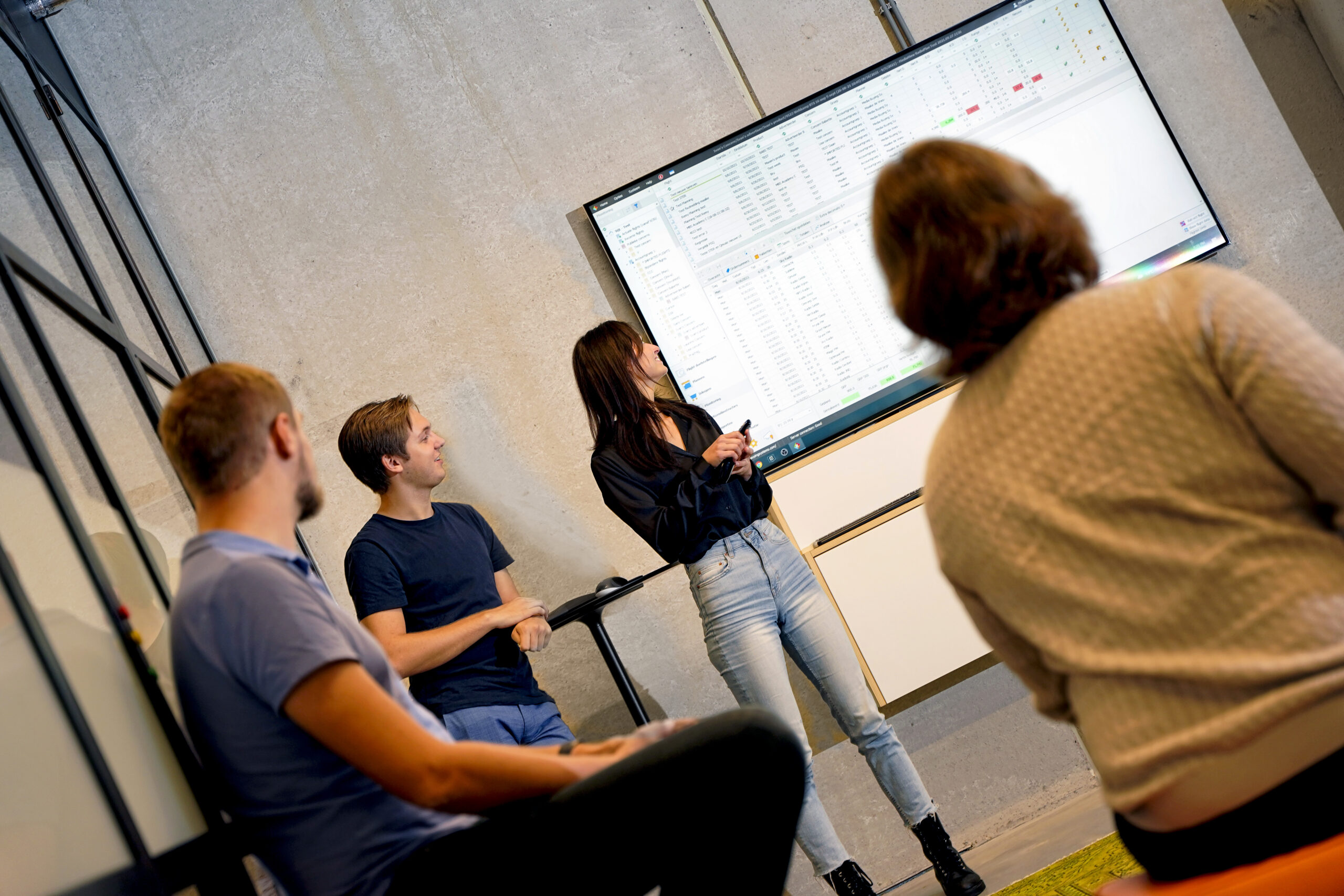 MBS Academy November (final date to be announced soon)
Danzigerbocht 45c
Amsterdam